U237X
by HMC Int'l. Div., Inc.
Your Worldwide Specialists for Door Pressure Gauges.

We've been supplying major elevator companies for over 45 years!

Building Owners, Architects & Contractors.

Building and Fire Code Inspectors.

Elevator Engineers.

Building Maintenance Engineers.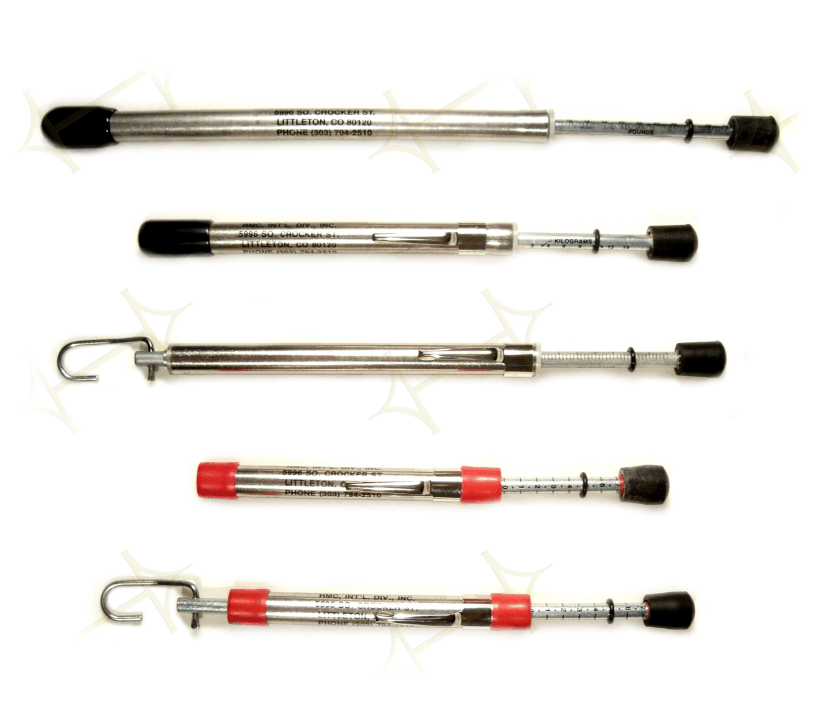 Guaranteed accurate readings.
---


Image not to scale

---
0-7 pound force range.
This light duty gauge can be used in determining lower limitations of interior and exterior opening/closing forces.
---



MEET ADA REQUIREMENTS

The Americans with Disabilities Act requires that both interior and exterior doors of a building be handicapped accessible.

Door Opening Force [4.13.11 ADA Accessibility Guidelines].


Exterior hinged doors: (Reserved)

Interior hinged doors: 5 lbs (22.2N)

Sliding or folding doors: 5 lbs (22.2N)


NOTE: These forces do not apply to the force required to retract latch bolts or disengage other devices that may hold the door in a closed position.

Automatic Doors and Power-Assisted Doors [4.13.12 ADA Accessibility Guidelines].


If an automatic door is used, then it shall comply with ANSI/BHMA A156.10-1985. Slowly opening, low-powered, automatic doors shall comply with ANSI A156.19-1984. Such doors shall not open to back check faster than 3 seconds and shall require no more than 15 lbf (66.6N) to stop door movement. If a power-assisted door is used, its door-opening force shall comply with 4.13.11 and its closing shall conform to the requirements in ANSI A156.19-1984.

SATISFY CODES PERTAINING TO FIRE AND ELEVATOR DOORS



Uniform Building Code #3304 b, d, e, and others.

ANSI Fire Door Code Vol. 6 §2-7.2 and §8-16.

Uniform Fire Code §4.104 and §10.402.

---
Manufactured and protected under the following United States Patent and Trademark Office patent numbers: 3171278, 3352153, 3391574, 3482442, and 3596508.

Made in the USA.